Cooking
1 . Stage
For meat, remove all films, grate with pepper, salt and vegetable oil. Leave to marinate for several hours.
2 . Stage
Fry the meat on all sides in a dry hot pan until golden brown.
3 . Stage
Transfer the venison to a baking sheet, pour red wine and bake in the oven at 200 degrees 10 minutes, then reduce the temperature to 160 and cook for another 1 hour, turn the meat over every 15 minutes.
4 . Stage
Boil the asparagus in salted water for several minutes. Finely chop the onion and fry until soft in butter, then add flour and fry for another minute.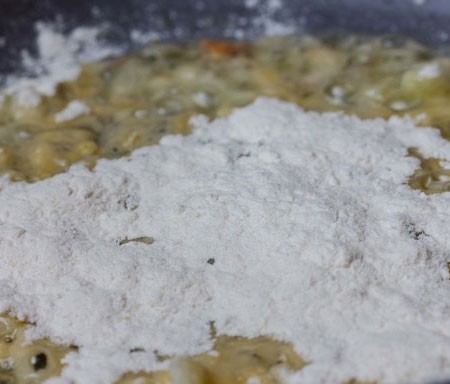 5 . Stage
Remove the meat from the mold and wrap it in foil, put it back in the oven. Pour the wine that is left under the meat to the onion in a pan and cook for 5 minutes.
6 . Stage
Cut the meat into portions, pour the sauce and serve with asparagus.
7 . Stage
Baked venison with red wine and sauce is very tender, juicy, tasty and satisfying. Cooking such meat is very simple, wine makes it juicier and softer, but venison is still quite tough meat and so do not hope that it will be like cotton candy. There is asparagus as a side dish, but you can serve with any other side dish.