Cooking
1 . Stage
My silver carp was 2 kg. Clean fish, wash well and cut into portions. Salt, pepper and pour juice from a lemon. Mix well and let stand for 10 minutes.
2 . Stage
Mix cheese with chopped herbs and spices for fish. Slice the tomatoes.
3 . Stage
Silver carp put a pan, grease with mayonnaise and put chopped tomatoes on top.
4 . Stage
Sprinkle all over the cheese. Bake in a preheated oven for 30 minutes at a temperature of 220 degrees.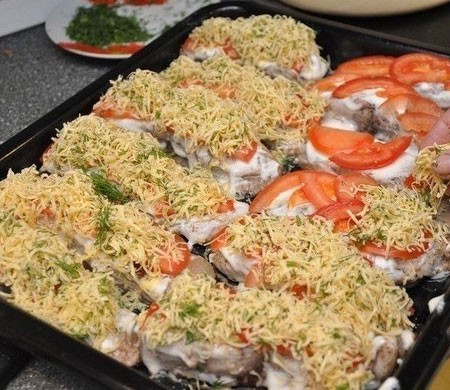 5 . Stage
Baked silver carp with cheese and tomatoes is ready, serve warm.
6 . Stage
Bon Appetit!!!