Cooking
1 . Stage
Beat the egg, add the yogurt, soy sauce, and pepper and mix thoroughly.
2 . Stage
Grate the cheese on a fine grater. Sausage cut into small cubes. Shred the greens.
3 . Stage
Mix cheese, sausage, herbs with dressing.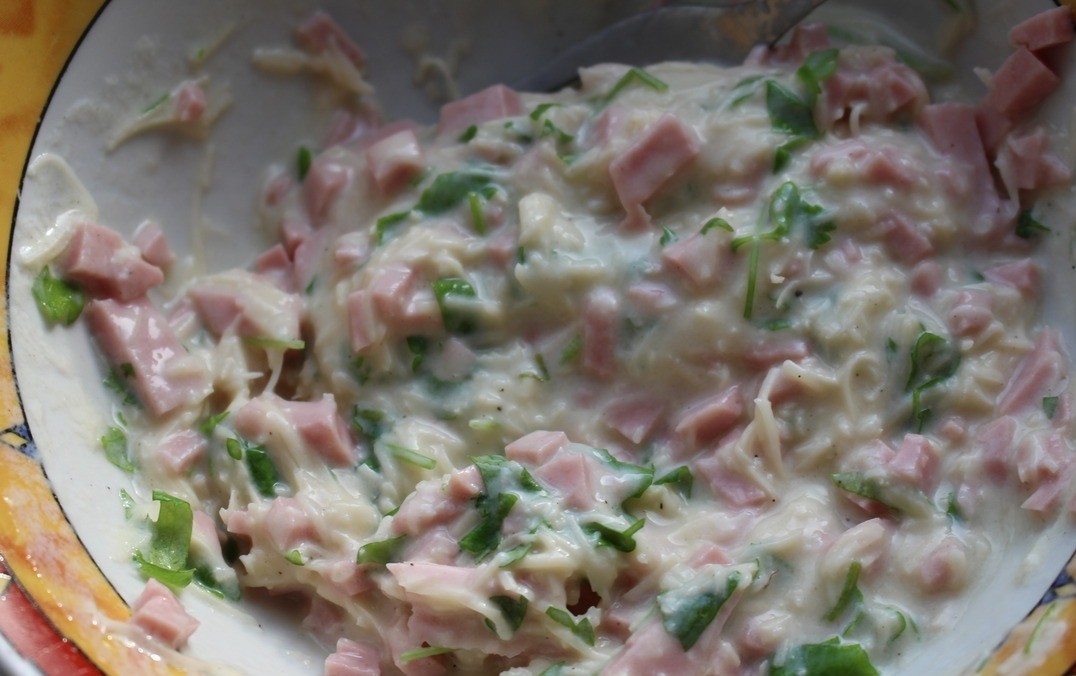 4 . Stage
Place the mass in an even layer on the slices of loaf, put a tomato slice and a drop of yogurt on top.
5 . Stage
Bake in a preheated 200 degree oven for 15-20 minutes until browned.