Cooking
1 . Stage
Mix mayonnaise with ketchup, add ground pepper to taste.
2 . Stage
Mix well until smooth and add the garlic passed through the press and mix again.
3 . Stage
Cut the onions into rings.
4 . Stage
Cut the fish along the ridge and remove the bones, cut another into pieces. Season to taste and lay the hake on the frypot covered with foil.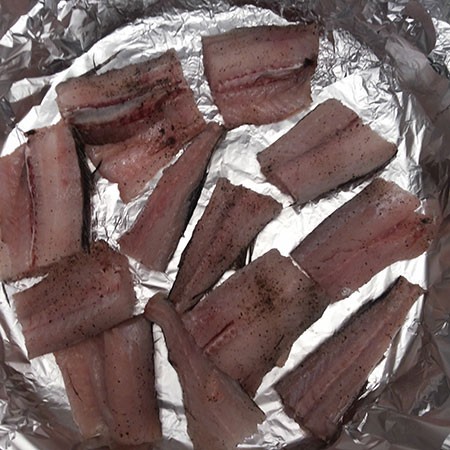 5 . Stage
Put the onions on the fish.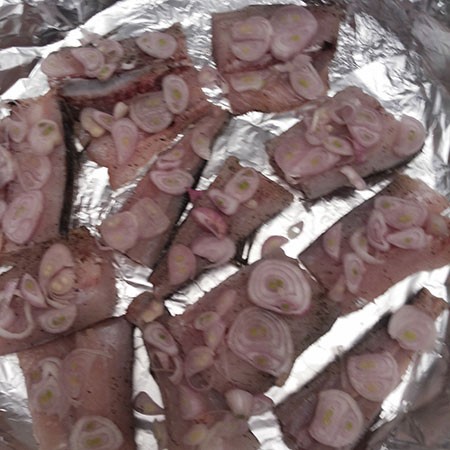 6 . Stage
Then grease with the previously prepared sauce.
7 . Stage
Cover the fish tightly with foil.
8 . Stage
Bake hake with sauce at 180 degrees 40 minutes.
9 . Stage
Serve baked hake with sauce along with the sauce with any side dish.
10 . Stage
Bon Appetit!!!