Cooking
1 . Stage
Place a layer of mozzarella in serving glasses, tear basil leaves.
2 . Stage
Cut the tomatoes into halves. Place on top of the cheese. Pepper, lightly salt, add olive oil.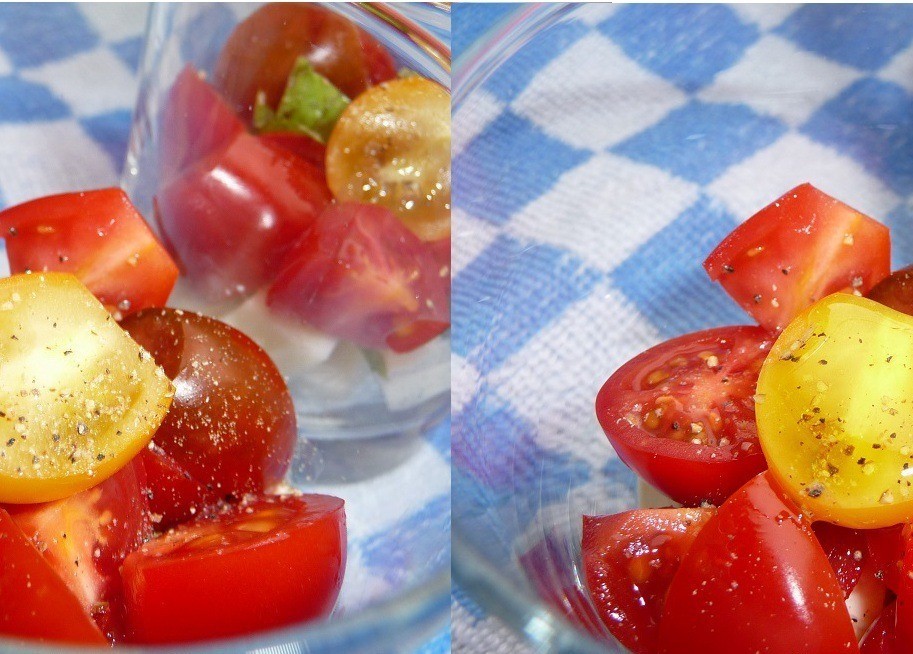 3 . Stage
Mash the avocado with a fork, drizzle with lemon juice.
4 . Stage
Place on top of the tomatoes.
5 . Stage
Decorate the salad with parsley sprigs.