Cooking
1 . Stage
Coarsely chop the mushrooms and fry in vegetable oil.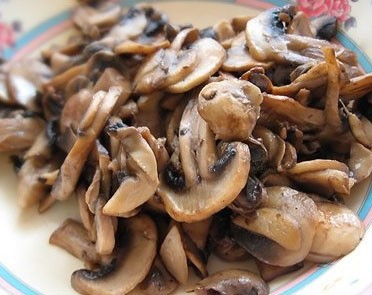 2 . Stage
Tear the meat with your hands on the fiber.
3 . Stage
Boil eggs and carrots and cut into cubes.
4 . Stage
Dice the cucumbers as well. Chop the onion very finely.
5 . Stage
Season the Autumn salad with mayonnaise and add chopped dill, garnish with mushrooms.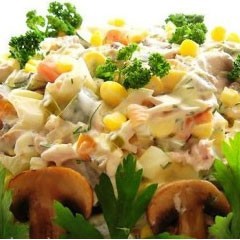 6 . Stage
Bon Appetit!!!