27.07.2022
8
Recipe information
Cooking
1 . Stage
Place the dried asparagus in a deep container and pour hot water over it. Leave for 2 hours. Toss the soaked asparagus in a colander. Peel and grate carrots on a fine grater. Crush the garlic with a garlic press. Cut fuchsia into 1.5-2 cm pieces, mix with carrots and garlic.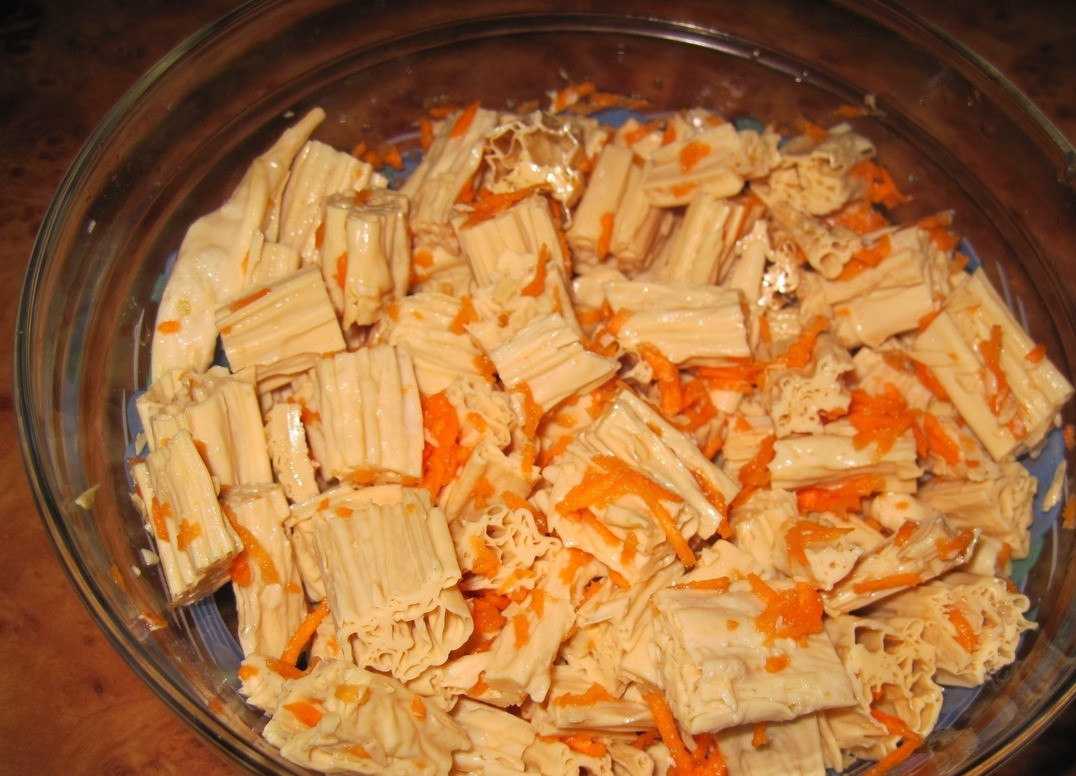 2 . Stage
Heat vegetable oil and pour it over the asparagus. Add spices and soy sauce. Stir well. Let it marinate in the refrigerator for 2-3 hours.
3 . Stage
Cut the tomato and bell bell pepper into equal cubes. Slightly salted trout or any other red fish (salmon, sockeye) cut into small pieces.
4 . Stage
Combine asparagus, tomatoes, bell peppers and trout in a bowl. If not salty enough, the salad can be dressed with soy sauce.