Cooking
1 . Stage
Transfer the yogurt to any serving bowl. Rinse and remove the apricots.
2 . Stage
Put apricots on yogurt and pour honey to your taste.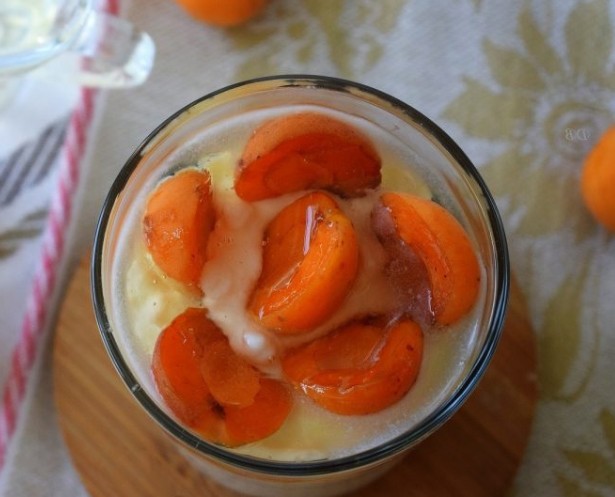 3 . Stage
Bon Appetit!!!
4 . Stage
Yogurt with apricots is a delicious and healthy dessert for the whole family, apricots can also be finely chopped into cubes and mixed with yogurt. Take yogurt of any fat content, the amount of honey will depend on your preference and the sweetness of apricots.