Cooking
1 . Stage
For the dough, mix the butter with sugar, vanilla, orange zest, egg and almonds. Then gradually add flour, knead soft dough.
2 . Stage
Distribute the dough in a mold and refrigerate. For cream, mix flour with sugar, vanilla and zest, add yolks and milk, stir until smooth, add wine and put on fire, cook constantly stirring until thickened. Then refrigerate.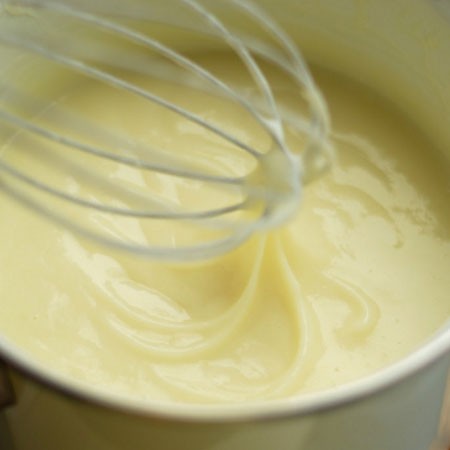 3 . Stage
Cut the apples with ribbons along with the skin.
4 . Stage
Put the cream on the dough and lay out the apple ribbons in the form of roses.
5 . Stage
Put all the roses on the cream.
6 . Stage
Bake an apple pie with roses at 180 degrees until the cake is ready for about 30-40 minutes.
7 . Stage
Bon Appetit!!!