Cooking
1 . Stage
Wash the apples, peel them and cut them into small pieces. Moisten with lemon juice.
2 . Stage
Mix all the other ingredients for the filling: 1 tbsp. starch, 3 tbsp. sugar, and spices. I suggest, if possible, using all the spices listed in the recipe, because it is their combination that gives this recipe its unique taste.
3 . Stage
Add the mixture of dry ingredients to the apples and mix well. Set aside for a few minutes...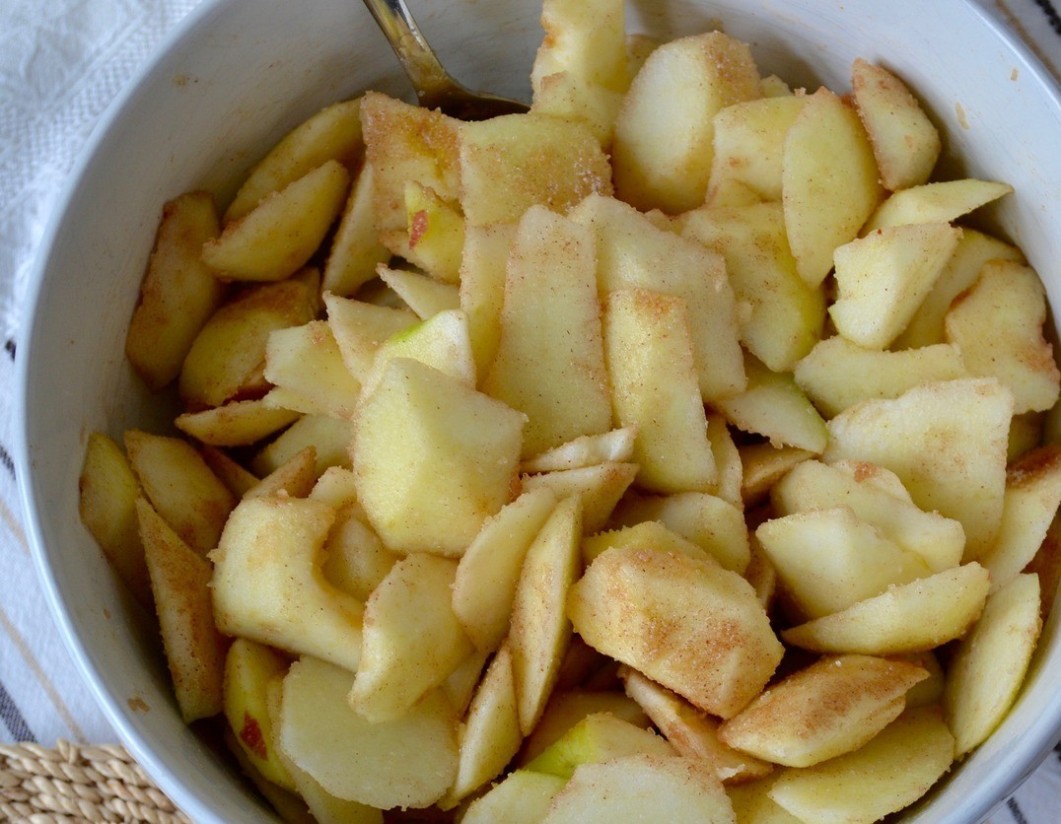 4 . Stage
Turn the oven to 180° C. For the dessert "crumble" mix together the oat flakes, flour, pressed cane sugar and baking soda. Chop the walnuts (almonds are fine) and add to the rest of the ingredients. Stir everything together.
5 . Stage
Add the cold butter in chunks. Use a fork and your hands to rub the butter into the dry mixture.
6 . Stage
The crumb will take on the appearance of wet lumps...
7 . Stage
Grease a ceramic baking dish with butter. Place a layer of apples and flatten.
8 . Stage
Sprinkle the wet crumbs all over the top. Sprinkle almond petals on top. Bake in a preheated oven for 30-40 minutes.
9 . Stage
Until the top of the dessert is covered with a golden crust.