Cooking
1 . Stage
Peel and chop all the vegetables. Then pass the vegetables through a meat grinder with a small full.
2 . Stage
Pour everything into a saucepan, bring to a boil, then add salt, sugar, vinegar, mix well. Cover and simmer for 3 hours, stirring occasionally.
3 . Stage
Pour the finished adjika into sterile jars and roll it up. From these ingredients, 7 liters of adjika are obtained.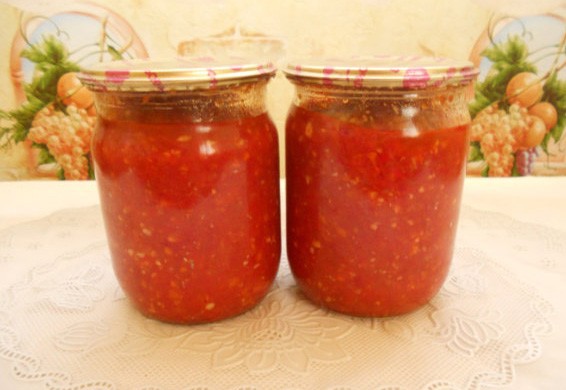 4 . Stage
Bon Appetit!!!